Travel Photography — Smithsonian Journeys
In the Wake of Aeneas and Odysseus -- Sep. 2007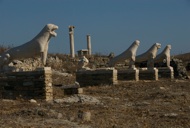 Two weeks in the Aegean and Central Mediterranean onboard the Corinthian II.
Click on the Lions of Delos to see the albums
(pics by Michael and by David).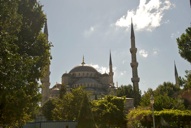 Legendary Turkey and the Turquoise Coast -- Sep. 2011
Two weeks by bus and boat from Istanbul to Antalya. Istanbul, Troy, Pergamon, Ephesus, Myra and Perge, with much more besides.
Click on the Sultan Ahmet Mosque to see the pics.